Yahoo! Search Marketing has long failed to innovate at the pace of Google AdWords – with a less sophisticated quality score, more limited negative keyword filtering, and making it quite hard to block many forms of rampant ad syndication & click fraud. Sometimes if you tracked the scam clicks it was possible to get a refund, but even so you couldn't get a refund for your time. And for that reason (plus falling search marketshare) many PPC advertisers have simply ignored Yahoo! Search Marketing.
Panama was the much hyped platform that never delivered, and in October of last year Yahoo! announced that they were going to launch a Search Marketing Desktop editor, but of all the tips, tools, and tutorials one can offer for how to succeed in Yahoo! Search Marketing, the #1 strategy today is to simply block the network syndication offering mystery meat distribution. Up until this past month it was literally impossible to do!!! But now you can, and so Yahoo! might be worth another look if you have written them off in the past.
At the end of January, Jonathan Beeston highlighted how in Efficient Frontier's latest search marketing data Yahoo!'s syndication network was over 50% of their distribution, and how those clicks were only worth roughly 40% of the value of Yahoo! search clicks. Simply by filtering out the Yahoo! distribution network you are able to filter out most of the fraud and just buy the clean search traffic.
How do you filter Yahoo! network traffic?
Click into a campaign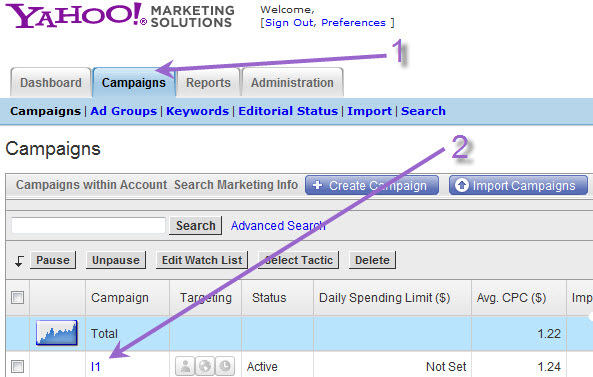 Click to edit the campaign settings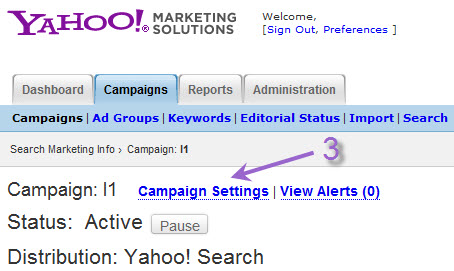 In the right rail click on the network distribution settings, adjust them to Yahoo! Search only, and save the campaign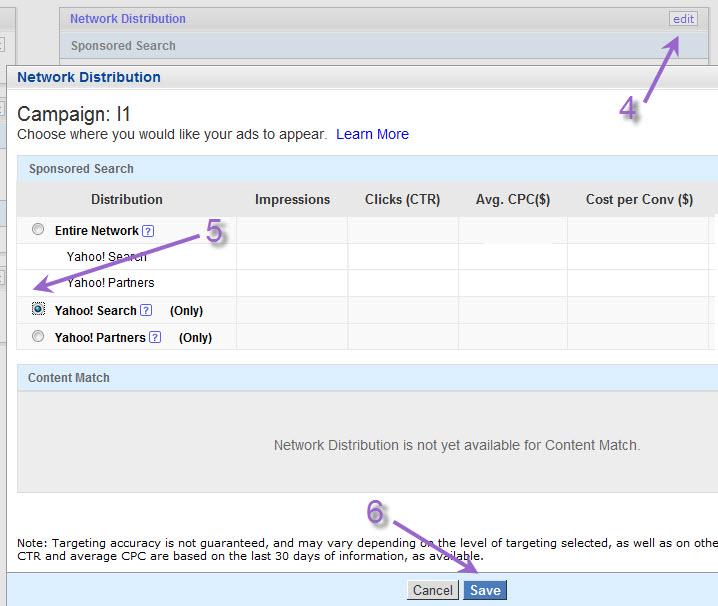 When you are done you should see the following


Expected Results?
Results will vary by market, but in a Webmaster World thread on this topic one advertiser mentioned that filtering out the partner network increased their quality score and doubled their ad distribution overnight.
If you were getting some value from the Yahoo! Partners it is worth setting up a separate ad group to target it so you can use lower bids on the partner network and quarantine the often shifty and opportunistic partner network budget from your core Yahoo! Search Marketing ad budget.
Have a Yahoo! Search Marketing Coupon?
Yes there are many Yahoo! Search Marketing coupons to be had. Here is one, which is distributed through CJ: Yahoo! Sponsored Search connects businesses and customers online. Sign up and get a $25 credit.
If you hunt around the web you might be able to find other coupons as well. And some books on PPC also contain various discount vouchers & promo codes. If you find other discounts please post them in the comments below.