As Google methodically picks off the reports in the Adwords Report Center, moving reporting to an ad-hoc model in the main campaign UI, some interesting little tricks are popping up.
In the past, if you tried to keep track of how much traffic Google is actually sending you compared to how much is truly available, you ran a campaign report and checked the box for "Impression Share".
Now, that feature is gone from the Report Center, but with the new changes, you can tack it right to your campaign list columns: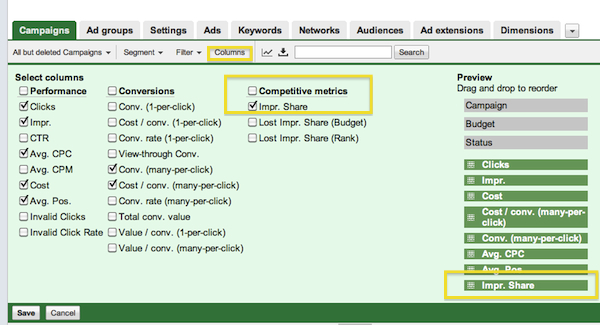 Now you'll be able to view your Impression Share in real time right from the campaigns overview screen:

Pretty Handy!!