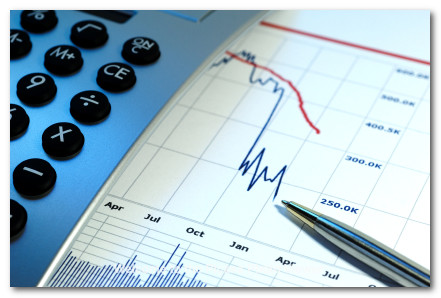 In a market downturn, there is always pressure to cut your prices. Trouble is, the same pressure applies in an up market, too!
Can you ever win? Either the client won't pay what you're worth because of tight budget constraints, or so many competitors enter a flush market that there isn't enough money to go around.
Here are some ideas on how to achieve premium pricing for your PPC services.
1. Focus On Sales
As we discussed in a previous post, What Is The Key Skill Of The PPC Consultant, apart from search marketing expertise sales is the most important skills an independent PPC consultant can possess. Without sales, nothing else can happen.
How do you generate sales leads? How many leads do you have right now?
If you have few leads, then you need to put a lot more effort into sales, and think about increasing the channels by which you market i.e. PPC, conferences, cold-calling, agency partnerships etc.
You should always strive to generate far more leads than you ever use. This way, you'll have your choice of clients, and won't feel under pressure to cut your prices. Of course, this is easier said than done, but the important thing to think about is how much effort and resources you currently devote to the sales side of your business.
If you're a sole operator, you may not have much time to devote to sales. One way around this problem is to partner with marketing and advertising agencies. Small agencies may not have enough work to be able to hire a dedicated search marketing specialist, but would certainly like to offer such services. If you sign up three of four such agencies, they'll do much of the selling for you – typically to their existing customer base – and take a commission on your work. This commission usually works out to be way cheaper than hiring dedicated sales staff yourself.
2. Make Your Client Money
If I said to you "For every dollar you spend on my services, you'll make three", would you hire me? How about if I said "For every dollar you spend on my services, you'll save three" would you hire me?
Of course.
ROI – return on investment – is a very powerful sales tool. In your proposal and pitch, demonstrate exactly how you will provide ROI. For example, you might approach businesses who market only on radio and demonstrate how PPC can generate more leads/visitors/responses for the same spend.
No business will turn down a positive ROI proposition, no matter what the state of the economic climate. The economic climate is actually in your favour at the moment – money is moving out of traditional media channels, such as television, newspapers and radio, and onto the web. This is soely due to the positive ROI proposition offering by internet marketing.
3. Carve Your Own Niche
Are there too many generalist PPC consultants?
How about owning a niche, such as travel, construction, clothing, retailing etc?
Look for businesses in niches that predominately use traditional marketing channels to advertise their goods and services and construct proposals that compare the ROI of PPC vs these traditional marketing channels.
The niche needs to be big enough for you to make money, but small enough to have escaped the attention of bigger marketing agencies. Big agencies with high overheads often avoid small niches because they are too small for them to service and still make a profit. Such niches provide rich pickings for the independent consultant who typically has lower overheads and can adapt quickly.
4. Become "The" Guru Of Your Niche
People like dealing with people they perceive as being notable experts. If you're already known to your potential clients, or can point to independent validation of your guru status, then you have a massive advantage over unknown consultants.
This is also a reason why focusing on a niche can be such a great strategy for the independent PPC consultant. The world is awash with PPC gurus who have been plying their trade for a long time, speaking at conferences, writing articles for major publications etc. Instead of competing with them directly, choose a niche and become a superstar in that niche. There will be many trade publications that have NEVER had a PPC consultant write an article for them.
Why don't you become the first?
5. Provide More Value Than The Next Guy
Always be on the lookout for areas where you can add more value than what the client pays you to provide.
For example, say you have an interest in usability. You note that the client has a few usability problems that could be easily solved. Write up a detailed report and give it to the client as a bonus. View the time spent on this report as a marketing cost i.e. you're trying to forge a deeper relationship that will lead to ongoing business.
Clients will never fail to be impressed by value-added services.
Under promise and over deliver.