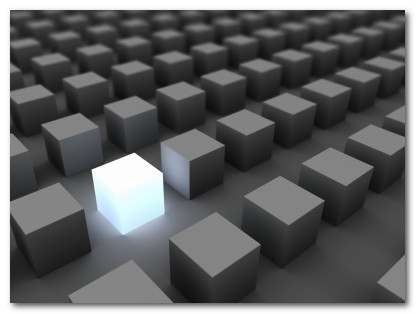 Many people use PPC to promote existing businesses.
However, PPC is also well suited to the process of deciding on what business you should start. You can pick a lucrative niche using PPC data and a little self-inquiry.
If you start an internet business using the following method, you will avoid two of the biggest pitfalls common to many business start-ups – selling something no-one wants, or selling something everyone wants, but the market is already saturated.
Let's look, specifically, how to do choose an internet business, and how to avoid these pitfalls.
1. What Are You Passionate About?
A friend of mine studied to be a lawyer.
He was well into his third year of study, when he woke up one day, and something was bothering him. Deep down, he realized that he didn't really want to be a lawyer. He knew studying law would lead to a well-paid career, but the reality was that the work bored him.
What he really liked to do was create things.
He dropped out of law school, reasoning that if his heart wasn't in it, he was only every going to be a mediocre lawyer. He would go through the motions, and would be unlikely to stand out from the crowd.
Instead, he followed his passion. He became a graphic designer.
What are you really passionate about? Forget the money for a minute – pretend all jobs are paid the same. What would you really like to do?
Problem: some people stop their analysis here.
Many people follow their passion, and fail to make a living. Passion is important, as it will get you through the tough times, but the reality is that it is not enough just to follow your passion if your aim is to make money doing what you love.
You need to take two more steps.
2. Is There Demand For What You're Passionate About?
You can find out if there is existing demand using various keyword tools – Google's Keyword Tool, Wordtracker, SEOBook, etc. More on keyword research here.
Look for areas where there are good levels of search volume. What is a good level? It depends. We'll talk more about this in step three, however look for existing traffic streams at least in the hundreds, and preferably thousands and tens of thousands. Avoid areas where there is very little consumer demand as indicated by low traffic levels as this may be an indicator of low demand.
3. Can What You're Passionate About Make You Money?
This is the critical bit.
You have identified your passion. You have identified existing demand. But many people still fail at this point. They fail because they don't consider the likelihood of turning passion and demand into money.
For example, let's say someone has identified their passion – web design – and they have found there is considerable keyword demand in the hundreds of thousands.
Trouble is, there are also hundreds of thousands of web designers all chasing the same work. The question then becomes "can I differentiate myself in order to stand out?". This is the hardest question to answer. Whatever niche you choose, you are going to face competition.
Some people may choose to compete on price. Some people may choose to offer higher skill or service levels. All good, however consider that your existing competitors have probably already thought of those angles.
Carve Your Own Niche
Another way to approach competition is to carve the niche even finer.
Let's say someone is a web designer. They may choose to focus exclusively on travel web design, as they have a passion for travel, too. They have worked in the travel industry and can leverage existing contacts.
Think about your background and how you can combine your passion with who and what you already know in order to come up with a unique advantage.
As mentioned in stage two, you need to be careful with the search volume numbers. Ensure you have enough volume in your niche. If your margins are high, you don't need high volumes. If your margins are low, you'll need to be putting considerable volume through in order to make a living.
Tip – if you're a one-man band, it can pay to stay away from high volume, low margin businesses, as you need scale to make these work. If you've got a plan to scale-up, great, but if not, try to find areas where there are high profit margins.
For example, someone selling expensive, custom-made pianos may be able to make good money on a low volume of searches, whereas someone selling cheap art prints may not, even though there are many more searches for art prints than there are for expensive pianos. The market for cheap art prints is crowded, and if differentiating on price alone, the highest volume operators will win, as they can buy their stock cheaper from the manufacturers than a new entrant can.
There is no magic formula for this, other than applying some common sense. Figure out what the clicks would cost you, estimate a conversion rate (likely somewhere between 3-10%), determine the profit margin you need in order to cover your overheads and make a profit, and consider how many X you can deliver. X being a product or number of hours of a service.
Pulling It All Together
1. Find your passion
2. Determine if there is existing search volume for what you're passionate about
3. Determine if this passion is able to be monetarised. Evaluate competition levels. If high, try to cut the niche finer in order to arrive at a unique selling point in order to reduce competition. Estimate possible returns for that niche.