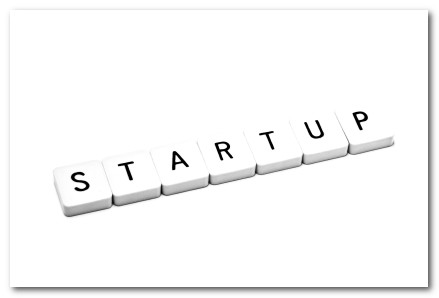 Are you thinking of starting a web business? Starting a PPC Management agency? Setting up your own site and selling things, or building a web publishing empire?
Before you start, ask yourself the following eight questions. The advantage of this Q&A is that you can quickly see if the idea you're going to throw your money and soul into is likely to work.
1 . What Do You Do?
Define what service the business provides. Many entrepreneurs make the mistake of trying to be all things to all people. They may well have a wide range of skills, but resources spread too thinly often leads to failure.
Try to focus.
McDonalds could, no doubt, provide up-market meals, but they focus on selling quick, cheap food.
That is what they do.
2. Who Do You Do It For?
Who are your customers?
Create a mental image of your typical customer. Make a note of their income levels, and particularly their "itch" i.e. that problem they really need solving, and will gladly pay money for you to solve.

3. What Makes You Different?
What is your unique selling proposition?
If your customers can buy the same services for less elsewhere, or more easily, they will. Your customers will compare you against others. What is that one thing you can do, that offers considerable value, that no-one else can do? What makes you special? What makes you remarkable?
There is a tendency to model yourself on others. To copy existing models. Try to avoid doing so. The people who come up with these models are probably already onto the next stage i.e. refining their service, changing direction, heading somewhere else. You'll always be the person in their rear-view mirror, one step behind. Why be Bing when you can be Google? 🙂
This is not to say doing something wildly new or different is any guarantee of success. One winning strategy is to take a successful business model, and twist it a little. You have the ready-acceptance of a proven model (safe), and the opportunity to talk about something a little new (interesting). For example, Steve Jobs did not invent the PDA, but he put a new twist on it in the form of the iPhone. He took something that most people were already familiar with (safe) and made it more approachable (interesting).
4. Do You Know What Cashflow Is?
This point is so important, it really should be number one. Cashflow is the movement of cash into or out of a business. It sounds like the dullest thing in the world, and many budding entrepreneurs overlook it, but it is the one thing most likely to kill your business.
Businesses may have great ideas. They have customers signed up. They execute well. They've even sent the bills out. Growth is happening, and all is well with the world.
Then the bank manager calls.
The overdraft has hit its limit and you can't meet payroll this week. You can't make rent. At this point, you've out of runway.
Running out of cash stops you dead and makes you utterly vulnerable. Address cashflow from the start. How much capital will you need? How much overdraft will you need? How long will it be before client money appears – cleared – into your bank account? How much do you need to operate each week?
There is no fooling cashflow. The score of any business is the bank account balance.
5. What Employees Do You Need?
Will you be doing all the work yourself? If you're doing the work yourself, when will you have time to sell new work? Should you be wasting time doing menial clerical tasks?
Consider outsourcing all non-core tasks. Whilst you may be able to do everything, often it doesn't make sense to do anything other than the things that bring you the most money.
6. How Will You Manage Customers?
Keeping existing customers is a lot cheaper than finding new ones. How will you manage your customer relationships? How will you structure your activities to ensure repeat business? Do you have a process whereby you can find out customers wants and needs?
Create a process that allows you to adapt to your customers.
7. What Are Your Goals?
Set company goals. Set personal goals. How much do you need to earn, and in what time frame? How will you exit your business? Who will you sell to?
Use the SMART system when setting goals. Using the smart system, goals must be:
S = Specific
M = Measurable
A = Attainable
R = Realistic
T = Timely
For example, a goal might be "to gain 20 new customers in one year". The specific, measurable nature of the goal means your planning will be more effective. Specific goals beg questions i.e. "Where will I find 20 new customers"? and lead to specific actions.
Failure to be specific results in vague goals such as "to operate a successful business" or "to be happy". It's difficult to decide on actions that will lead to such goals.
8. Do You Really Want To Run Your Own Business?
Having gone through these questions, you're may be a) raring to go or b) feeling a little overwhelmed.
Ask yourself why you want to be in business for yourself? It's more work than being a staffer, there is more risk involved, the money is non-existent to start with, you swap one boss for many bosses, and each new contract becomes a job interview.
On the plus side, it is enormously satisfying, you are responsible for your own destiny, and all benefits return to you.
Taking one hour to consider these questions can save you a lot of time, money and grief if you jump in unprepared.
Jump in. With due consideration 🙂
Those who have made it through your first year of business, what things do you wished you'd considered before you took the plunge?