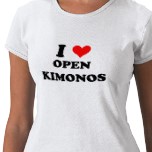 Starting yesterday, Google is requiring additional clarity and disclosure from Adwords advertisers who handle end user personal and payment information.  Some of the changes are dead-obvious like using SSL on credit card processing, but the others point to something you might want to consider in a bigger context.
The Larger Picture: Google's Under Siege
The first thing to realize is that as much as the US FTC is applying pressure to affiliate marketers and the like they're also putting Google through the wringer.  Add to that the US Department of Justice and various European authorities.  Late last week it came to light that Google has set aside $500 million to cover settlement costs with the US government over the use of Adwords undisclosed "rogue advertisers", who are suspected to be unlicensed pharmacies, but perhaps other advertisers in other niches as well.
The salient point from the linked Wall Street Journal report above is this:
Search engines can be liable if they are found to be profiting from illegal activity. In December 2007, the three largest Internet companies, Google, Microsoft Corp. and Yahoo Inc. agreed to pay a combined $31.5 million fine to settle civil allegations brought by the Justice Department that they had accepted ads from illegal gambling sites.
Obviously Google is going to be working overtime right now to legally distance themselves from allowing Adwords to be used with anything "illegal", which observers might think only applies to things like gambling and rogue prescription drugs, but that's an overly narrow view.
Violations by Adwords advertisers of FTC or global regulatory body policies and directives could also fall into the liability sphere for Google, not just in the US, but in other countries as well as you can easily see by looking at the ever evolving country-specific changes to Adwords TOS.
Discerning the Writing on the Wall
When you look at the heat turning on Google from all regulatory angles it becomes clear that they're going to start erring on the side of caution, pushing all Adwords advertisers to be more transparent with their Adwords-promoted offers, ads, and policies.
There's a certain point in many large companies when the lawyers start driving the bus, dictating to the rest of the company how they're going to roll when it comes to, in particular, how they go to market.  Microsoft is notorious for having to run any and all marketing communications through 'legal' before they put anything live.  It's not hard to understand why given the decade of lawsuits they've pushed through, lawsuits and arguments Google is now facing.
Given their past tolerance, it's unlikely that Google suddenly has a deep, altruistic interest in the handling of their users' personal information, what people are buying via Adwords, or what customer expectations are.  A large part of their policy decision making in the past has admittedly been driven by customer complaints rather than a proactive effort to police their advertisers.  At the core, Google likes to let the market decide via click through and conversion data what should ads should run or die on the vine.  That's how they run their entire 'data-driven' business.
Eventually though, and often due to affiliate marketers pushing things to the breaking point, Google is forced either by complaints, bad press or legal issues to jerk advertisers' chains and bring things to a more transparent state.  But like anything in life, reactionary tactics often lead to over-reaction, and in the case of "disclosure" and "transparency", that means can mean some very "non-conversion friendly" landing page adjustments.
Some advertisers think that the developing requirements are exclusively for 'bad actors' in the Adwords system and won't merit adjustments on their part.  This has been historically shown to be erroneous thinking.
Don't think for a second that any one advertiser spends enough on Google for Google to not 'throw them under the bus' if the  lawyers say things are posing an clear and present business danger to the Adwords collective.  Even the Apollo Group (i.e. one of Google's largest advertisers, commonly known as "University of Phoenix") would find themselves staring at the underside of a Greyhound if Google's lawyers decided it was time to toss them.  No cow is too sacred.
Disclosure Doesn't Necessarily Kill Conversions
So will adding Google/FTC-mandated background and TOS to your landing pages utterly destroy conversions?  Not necessarily.  Direct response marketers have been navigating these requirements for many years, before the Internet was even conceived.  How do they do it?
Take for example this excellent post on compliant direct marketing.  The key component in the strategies they're recommending is effort.  Effort and some up front investment that will prove you're serious.
Here's another Pro Tip:  People just don't like to read.  Anything.  Place a fully proportionate disclosure paragraph text directly next to your large, colourful call-to-action button and see how it affects clicks on that big, bright button.  In test after test that I've seen it doesn't affect click through that much at all.  Why not?
Installing Clicktale on your lander will show you that users often scan the page quickly, scroll up and down a bit, and then click the big button.  Either that or they bail completely.  The odd person will stop to read, but if you're a half-decent copywriter, your copy should be compelling enough to spur a click on the call to action button without the user simply zeroing in on the disclaimer or disclosure text alone.  In fact, such text has been known to increase the overall trust level of the page.
Extreme Examples of Disclosure Requirements Can Prove the Point
Here's a couple examples where disclosure has been mandated by Government to an extreme degree…
Payday loans:  Individual governments have placed some fairly hefty disclosure requirements on short-term credit lenders for some time now.
Take for example the province of Alberta in Canada.  When a user selects their Canadian province here on the online application form requesting a payday loan, here's what they see pop up in front of them: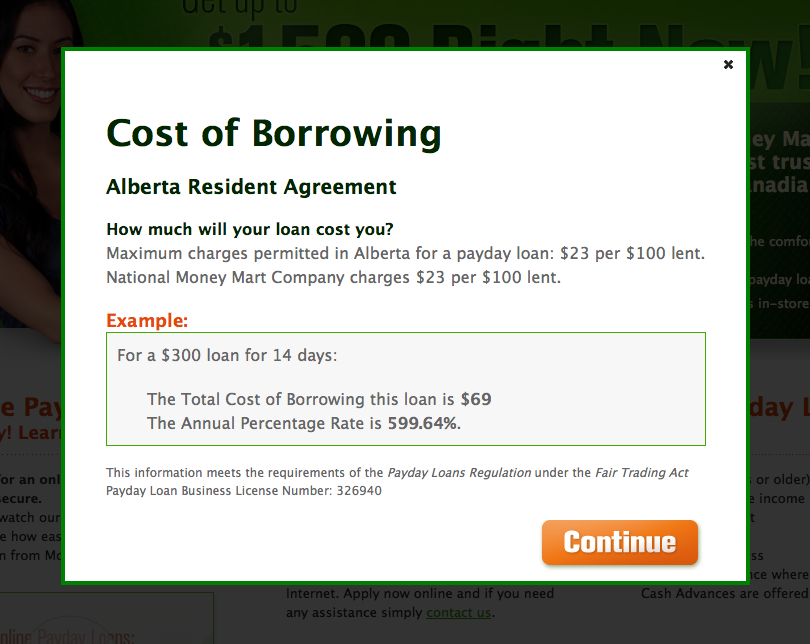 How'd you like to deal with being legally required to pop something this clear up in front of your customers, blanking out their entire browser window?  And yet this company can still afford to compete in one of the most competitive local PPC verticals…Looks like they're surviving just fine.
Another example: Big Pharma ads:
We've all sat through TV commercials for prescription drugs with 10 seconds of info about the drug's benefits immediately followed by 20 seconds or more of FDA-mandated disclaimer and side effect information?  How awesome would it be to have to market your product in an environment where you're required to fully disclose the most outside side effect possibility, even if that includes bleeding from the ears?
That's not to say the disclosure requirements on Big Pharma are excessive at all, it just stands out as an example of the disclosure and disclaimer environment some marketers have to work in.  I'm sure they grieve that fact while crying themselves to sleep on a money mattress… Anyway…
Disclosure statements get even more conspicuous for Pharma when they do print ads: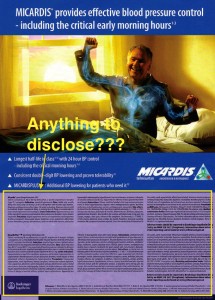 The Bottom Line
The bottom line here is that Google is going to continue to be under pressure to make sure they reduce their legal exposure to advertiser behaviour and marketing through the Adwords system, and the sooner you get it all out on the table and start testing what will and won't affect conversions and lifetime customer value the better.  If not, you're going to wake up one day with Google telling you you can't advertise with them anymore, or at the very least, what and how you'll be disclosing material background to you customers.  Better to do the groundwork and testing now.