I just finished reviewing Mike Seddon's/KKSmarts Adwords Course (not an affiliate link) and found it to be quite useful and loaded with lots of clever tips. His material is easier to understand than the default guide on Adwords. I was a bit overwhelmed with Adwords when I first started and a program like this could have easily reduced my learning curve. The program includes one workbook and 4 video series covering important Adwords topics. The videos can be viewed online or downloaded.
What You Will Get:
Online Version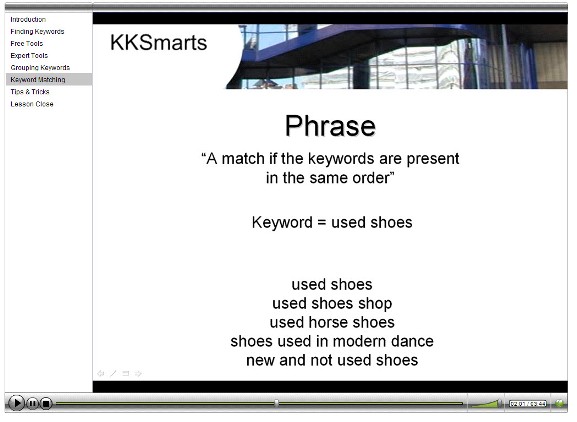 There are 38 total videos in Google Adwords Course and each folder is conveniently sub-divided for easier access and quicker reference.
I think both PPC beginners and intermediates can learn a lot from Adwords Course. Even if you've been an Adwords advertiser for over a year, you can still learn by going through over-looked Adwords features. I like Lesson 3 about Landing Pages and Ads the most because it's a good "refresher" on conversion.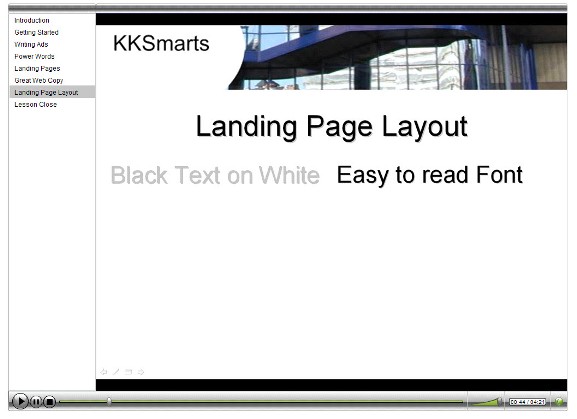 For more information – (Not an affiliate link) Adwords Course by KKSmarts

I appreciated the sales letter for the program because it was straight to the point without any hype.