One of our community members posted about this this morning, definitely something to keep an eye out for.
The email is attempting to get you to login to a fake Adwords interface by submitting your Google Accounts login.
It looks like they've done their homework, the email comes from "adwords-noreply@google.com" and tries to scare you into logging into the fake UI as "your advertisements have stopped running".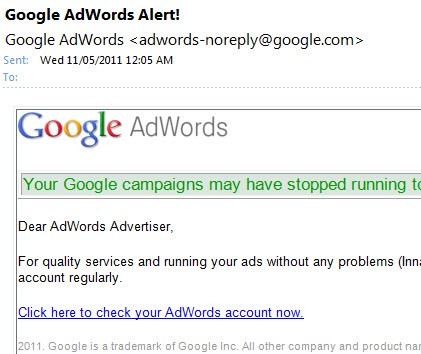 The fake Adwords interface they've built is pretty slick looking as well.
Quite a few advertisers have received this attempt today, it might be worth a heads up to your staff and clients to watch out for it as well.