Acquisitions aside, a big part of the reason Groupon is growing as fast as it is is because of their massive Adwords push, particularly on the Google display network.
Skillfully executed Adwords display and search campaigns can help your startup:
Maximize launch buzz and get people coming back to their new beta accounts
Help tweak and test new feature ideas
Tip you off when you need to pivot
Grab investors' attention
Here are ten quick tips in three main areas detailing how startups can use PPC to boost their success rate pre-launch, during launch, and post-launch:
– Pre-Launch –
Capturing Investor Attention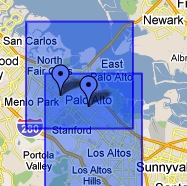 Looking to catch some eyeballs on Sand Hill Road? Carpet-bomb your display ads across specific parts of the Silicon Valley (or anywhere you like really) using tight campaign geo-targeting.
Build custom banners specifically designed to speak directly to VCs as they browse their favourite blogs, many of which participate in the Adsense (or Doubleclick) content network.
Sites will often backfill inventory at pennies on the dollar via various ad exchanges like Doubleclick's, giving you the chance to slip sideways into premium placements as other monthly direct-buy ad campaigns reach their caps. (See the below ideas on retargeting to make sure your ads 'follow' your potential investors.)
Testing New Feature Ideas
Wondering if adding a new feature to your product or service will really make a difference to sales? Try running Adwords traffic to a split test pitting your typical landing page against a variant that highlights the potential new feature. Next, measure the difference in Call-to-Action clicks: Did it move the needle? If not, the new feature might not have the draw you're hoping for.
Naming Your Product
Tim Ferriss has been a huge proponent of testing everything from potential book titles to business and product names using Adwords. I completely concur.
Try creating multiple ads with different product names you're considering and compare the various ad click-through-rates (and/or beta registration rates) to vet the catchiness of your company, product or feature names.
You can use the Adwords ad text display URL field to mix up the naming variables (eg, %idea%.companyname.com, or companyname.com/%idea%), or better yet, test using the ad headline to grab the results more quickly.
Crafting Your Pitch
Searching for the perfect brand or product tagline? Trying to accurately align your messaging with the most common customer pain points? Ad split testing and CTR evaluation can help you find the most attractive taglines.
Additionally, bidding on specific sets of keywords that reflect different 'types' of customer pain points and evaluating the click through interest and traffic for each keyword theme can help you quickly determine what pain points are worth hammering on in your marketing and messaging.
Be aware however that you might find that the types of customers you thought your service would appeal to don't really have much interest in your pitch or your beta. It pays to listen to the market. If the interest doesn't seem to be there, retest and see if you end up with the same results. If so, it may be time to consider a pivot.
Beta & Pre-launch Email List Building
Groupon used the Adwords display network in launch city after launch city to drum up a huge email list before they even had offers in those markets. How much would it rock to have a massive list of beta testers and potential launch customers ready waiting the minute you're ready to drop?
– During Launch –
Combine Launch Buzz with Site Targeting to Generate Expanded Visibility
Adwords is also a great way to extend the your awareness and reach during your launch. Often, sites that would editorially cover your launch announcements also running some form of Google/Doubleclick-powered display ads on their sites.
Look up your PR-hitlist of sites ahead of time using the Google placement targeting tool and create placement-targeted display ad campaigns you can use to blanket these top sites with your ads right at launch time.
Additionally, create a keyword-targeted version (using your brand keywords) of your campaigns to reach sites you hadn't thought would cover that ended up picking up your launch.
Stalking Hesitant Visitors
Use Adwords Retargeting feature (also called "remarketing") to cookie users who check out your site at launch time but don't sign up. Your display ads will follow them around the Adsense and Doubleclick banner network for weeks afterward, giving you a chance to change up your banners until you find something that finally convinces them to buy or sign up.
Pissing Off Your Competitors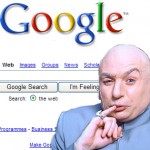 Want to put your competitors on notice? Use Adwords to bid on their brand name and URL using a clever or striking ad that diverts their potential visitors' attention your way.
As an added bonus, your competitors are likely to check out your site when you launch, so using retargeting you can cookie them and follow them around the internet as well, taunting them daily:)
– Post-Launch & Beyond –
Price Testing & Funnel Optimization
Use Adwords to send specific traffic streams to new checkout flows, different registration path tests and more. Adwords search traffic comes in through a pretty silo'd channel so you can try new things without rocking the boat with existing customers (especially helpful when price testing or including new bonus concepts etc…)
Regaining Post-Signup Mindshare
Often, getting free trial signups for your new service isn't the hard part, it's getting people to come back and actually use their new accounts, hopefully leading to a paid conversion. Cookie your new users via Adwords retargeting and create banners designed to lure them back to log into their accounts and actually use your service.
Final Note: Build Adwords Spend Into Your Funding Plan
All of this is wonderful if you've got the resources to be able to pay Google for traffic. A lot of startups recognize that SEO is an important part of their user acquisition strategy, but how many bake Pay Per Click into their plan right from the start?
How does it work in practice?  "Adwords was always part of our marketing plan from the beginning.  Bidding on tail terms worked extremely well for us in addition to using retargeting banners.  I can't understate the importance of factoring in PPC to your launch." – Jason Morehouse, founder of Checkfront Inc., a fast-growing online booking system.
If you're raising funding, make sure allocate some budget for Adwords to make sure you can leverage all of these handy tactics to improve your product, snag early users, and pitch additional potential investors. SEO can seemingly take forever to move the traffic needle when you're desperate to get traction with your launch. Adwords gives you traction right away, on-tap when you need it. Plan and budget for it, and you'll be able to use PPC to seriously disrupt your market.