Welcome to PPC Training Inc.!
PPC Training Inc. was founded by Geordie Carswell along with the couple Giovanna & Aaron Wall.
In addition to our PPC blog, we also host a full Pay Per Click training program complete with our own custom PPC tools, and a private member community to share techniques and ideas.
PPCblog.com is a sister site to Seobook.com, one of the most popular SEO an online marketing blogs available online.  While SEOBook.com covers organic search where results are measured over a long period of time, here we discuss tips, trends and techniques for getting quick, positive results with PPC marketing.
Feel to reach out and say Hello via this contact form.
About Us
Geordie Carswell
Geordie is the Head PPC Trainer at PPCBlog.com. He brings over five years of continuous, high-volume PPC field experience in all facets of paid search, consistently dominating in some of the most competitive markets in the roles of consultant, PPC manager, affiliate network CEO, AND software merchant. In addition to logging  over 1,500 hours of one-on-one PPC coaching with top performers and beginners alike.
Geordie was also the founding CEO of RevenueWire Inc., an online software sales network that went from zero to $51 million in PPC-driven sales in less than 18 months.  Since leaving Revenuewire, Geordie went on to personally manage over $4 million dollars in Adwords spend averaging an ROIs of over 50% in ultra-competitive verticals, including a $1 million dollar + advertising initiative on Bing, Yahoo, Facebook, and MySpace Ads.

Follow Geordie on Twitter
Aaron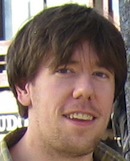 Aaron is a search engine marketer, blogger, and author of a popular SEO book training program.
Aaron has been featured in The Wall Street Journal, Wired Magazine, Inc. Magazine, Business Week and scores of other media both online and off. Aaron brings many years of search marketing experience to PPCblog assisting with content, strategic direction, and technology assistance.

Follow Aaron on Twitter
Giovanna
Giovanna has been an independent paid search and organic search specialist since 2005.
Her background in small business ownership is experience she's able to now leverage as an affiliate and/or a consultant to businesses found all over the world.

Follow Giovanna on Twitter